Samsung Galaxy Watch 4
It's more than a smartwatch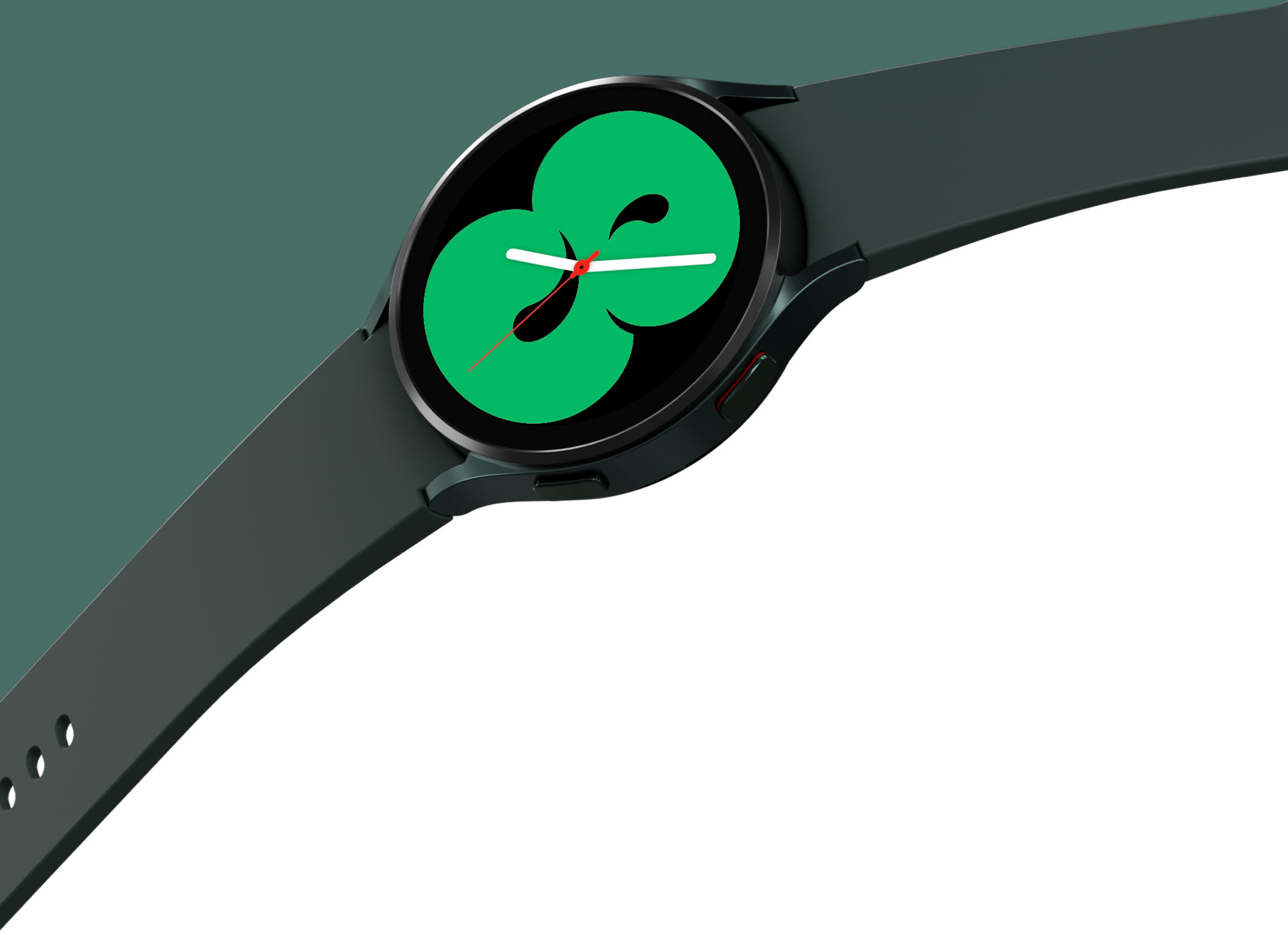 Push yourself to the next level. Crush workouts, health goals and your to-do list with Galaxy Watch4.
HEALTH
A watch that's watching out for you
ECG
Be smart about your heart
Meet the Samsung BioActive Sensor that measures ECG in real time. You can check and monitor abnormal heart rate and rhythm through ECG and send data straight to a compatible Galaxy phone to be easily shared. 4, 5
ECG: Measure ECG using an Electrical Heart Sensor.
ADVANCED SLEEP
Better sleep starts here
A silver Galaxy Watch4 device is shown with a silver band tied round and its watch face displaying the sleep tracking feature.
Manage your overall sleep quality with an advanced sleep tracker that detects and holistically analyzes your sleep stages while you rest.6 Improved measuring options let you check your blood oxygen levels7 and detect if you are snoring.8
DESIGN
Fashion meets function
Look great while crushing every part of your day.
Two Galaxy Watch4 devices are shown, a pink gold color on the left and a silver color on the lower right. Each has a watch face that is showing different colored designs to tell time.
DESIGN
Sleek, Seamless, Iconic
Galaxy Watch4 features a simple design with a streamlined aluminum metal frame. It offers high-end looks and functionality for your workouts and day-to-day tasks.
Choose from a selection of bands, including the Hybrid Leather Band, the Sport Band, and more. Treat your wrist with high-quality materials, comfort fit, and sweat-resistant surfaces.
*Select interchangeable watch bands sold separately.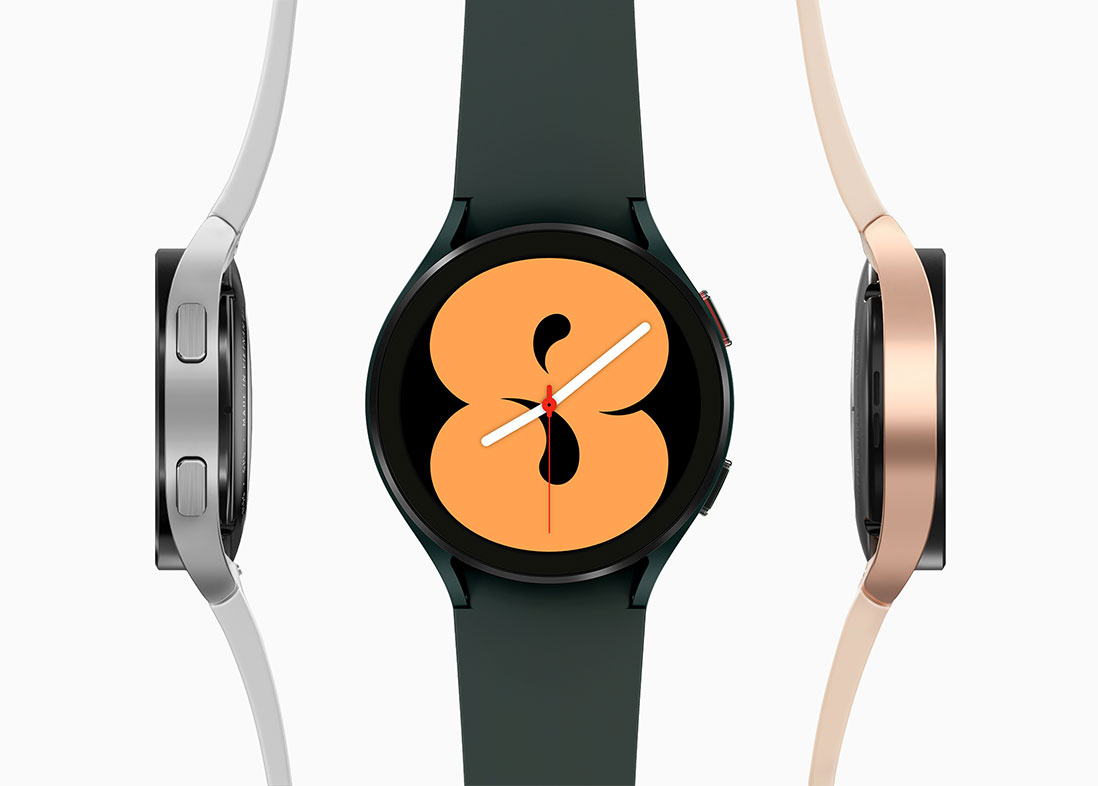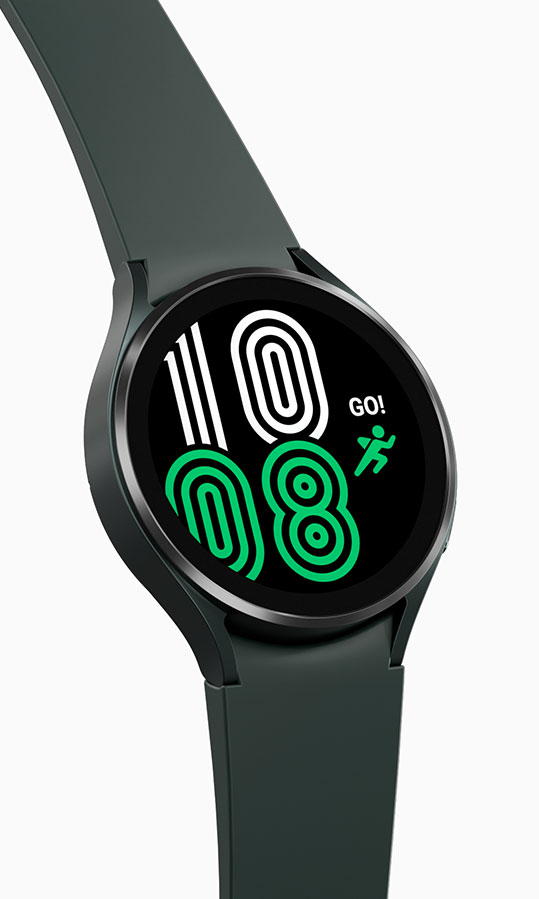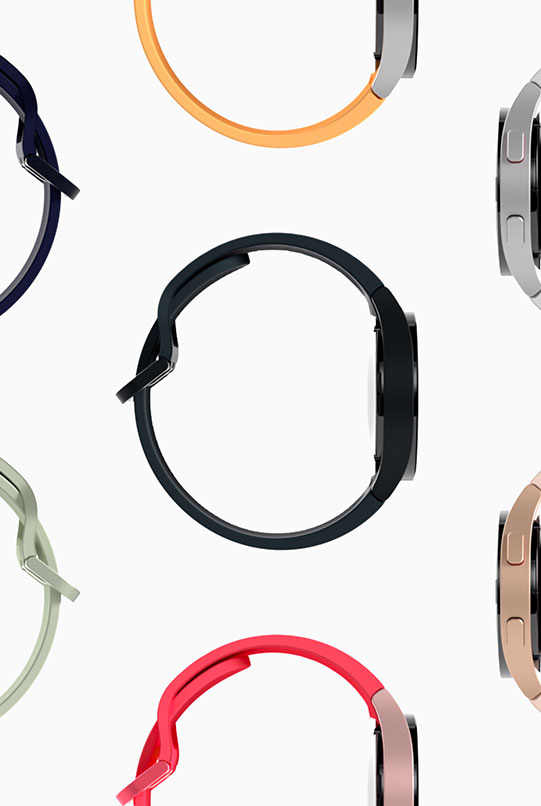 WATCH FACE
A new day. A new watch face
A Galaxy Watch4 device and its various watch face styles can be seen.
Choose between analog or digital watch faces with a variety of backgrounds, fonts, and colors to match your tastes, the weather, or occasion. Spice up your character watch faces with AR Emojis to express your style, while animated graphics show what you're up to, like running or listening to music.
Galaxy Watch4 Bespoke Studio
Mix and Match the latest bands to design your own Galaxy Watch4.
NEW OPERATING SYSTEM
It's a real team player