Recharges as fast as it charges your phone
The fast charging capabilities aren't just for your phone. It supports 25W with Super Fast Charging for your devices and for itself, meaning you can power up your phone quickly, and when your battery pack's running low, you can give it a recharge just as fast.
*Actual charging speed may also vary depending on the actual usage, charging conditions, and other factors*When charging two devices simultaneously, 25W Super Fast Charging is not available.
Works well with others
Sharing is caring, so the 25W Battery Pack is engineered to be compatible with different types of charging protocols. So if someone's phone is on the verge of powering down, you can easily re-up their battery.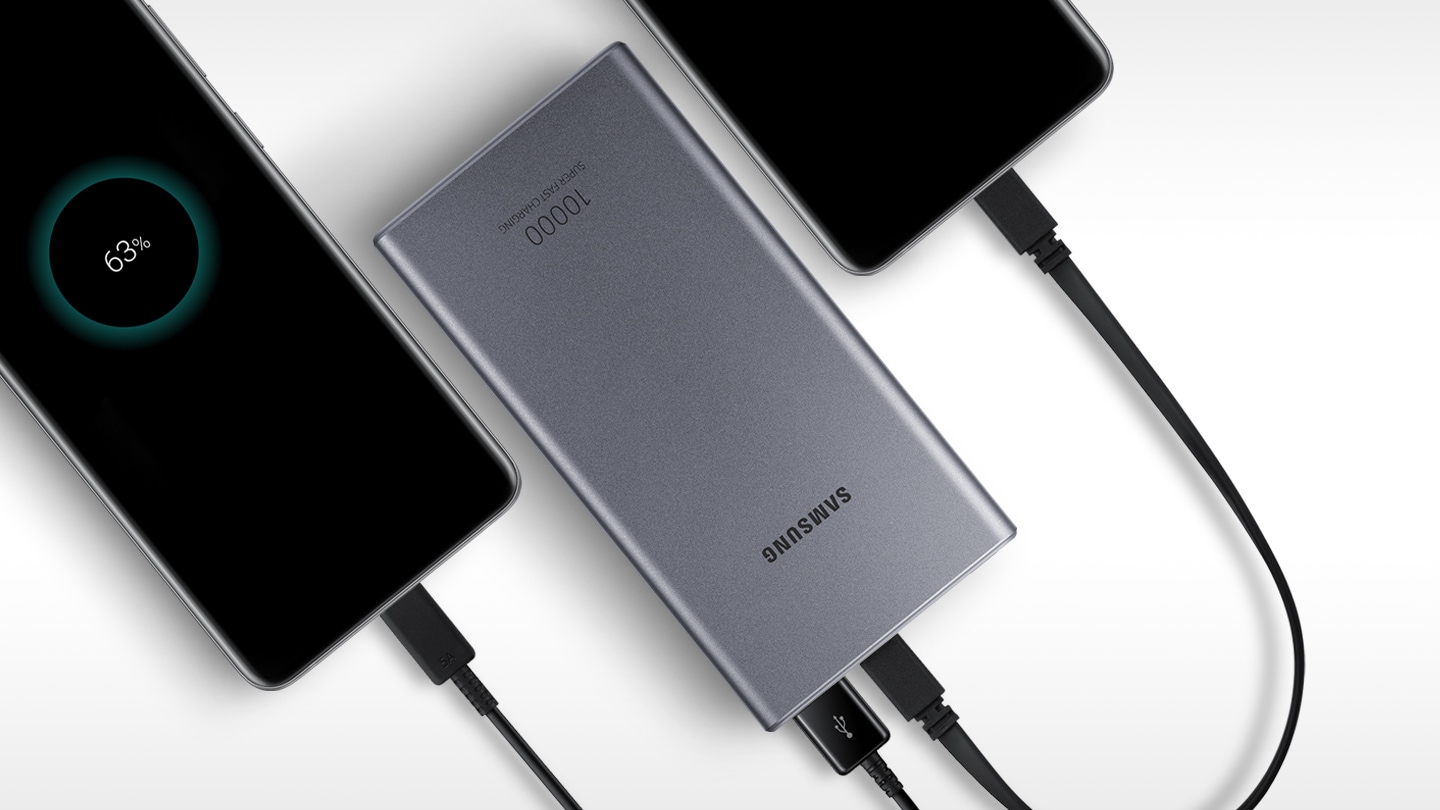 *If devices are not charging, reset the 25W Battery Pack by pressing the power button for 7.5 seconds.